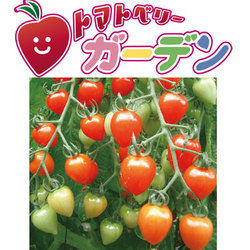 Tomatoberry
Looks like tomato, taste like strawberry... wait, no.
Looks like strawberry, taste like tomato.
When the man created this brought it in the house, a daughter who hates tomato mistook it for a strawberry and ate with great relish.
They say it is sweet and and there is more lycopene content than the general tomato.