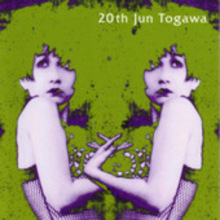 When I read the article "Jun Togawa released a CD best album of the carrier generalization", I had a heart twinges.
Before Shiina Ringo and YUKI or any other Japanese punk girls, in 80's, watching her being fearfully nervously on TV (she was very popular in spite of being a heretical character), I was kind of pitiful. But I (of the child) liked sometimes her saying an interesting thing sharply incidentally.
While those " Fushigi chara (coming from Alice in the wonderland kind of girl)" girls fit into the world well after all, she couldn't be that way even she really wanted to be.
But I'm glad that she is still the Original Japanese Punk even she is close in 50 years old.
(↓ back then )