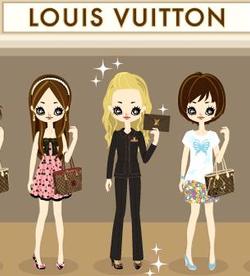 Poupeegirl
This avatar social network site is basically all about fashion for girls.
You can pick your style from tons of selections, and learn, exchange your fashion items and knowledges with your mates.
Also real shopping too. Both in the real life and avatar life. The currency they use here is "ribbon". For example, one of Louis vuitton bag for real is 79,380 yen and for this "poupee", is 700 ribbons.